Focus on double Gatherings 2012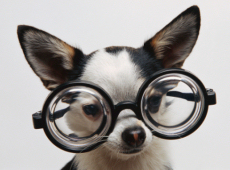 November 24 2011: Practicing EFT, particularly for those working at home, can sometimes be a lonely profession. But with not one but two Gatherings taking place over the first few months of 2012, there's no excuse for not getting out there and establishing contact with like-minded individuals.

That's the message from Gwyneth Moss, who started the Gathering ball rolling several years ago and who is now behind the forthcoming EFT Community Gathering in January.

"As the founder of the Gatherings idea I am delighted that these dynamic events are spreading and multiplying," she says.

"Both of the UK events will be inspiring and uplifting get togethers which are much needed for EFTers, who often work alone, and from their home."
So the message is if you can go to both then you will get double the benefit.

"The main difference between them, if there is one, is that the northern Gathering offers a friendly stage for first-time presenters to share their experiences from their own EFT practices," Gwyneth adds.

"Everyone in the audience can look at those on stage and identify with them, thinking 'that could be me'. The presenters are EFT practitioners sharing from their practice experience with their community. Anyone can apply to present and it's intended as a friendly first stage for newbie presenters. There are group discussion panels and the whole event is about inspiration, building community and launching the careers of unsung EFT heroes."

Pat Ballantyne says of last year's event: "What an excellent weekend the EFT gathering was! The best EFT event I've attended, and I've attended many. Not that they weren't good, but this weekend was really special and had something for everyone. The quality of the presentations was excellent, with such diverse topics and inspirational personal growth stories and achievements. Not only were the speakers clearly experts in the area they were talking about, they were entertaining and inspiring. It's fantastic how Gary Craig's philosophy of 'try it on everything' has inspired the progress we saw on the stage this weekend. Thank you so much for making it all happen so wonderfully."

Workshops at the EFT Community Gathering in York are on Friday January 27 and Monday 30, and feature Jessica Mor, Heather Smiles, Frances Goodall, Bennie Naude and Masha Bennett. These are excellent value at £65 for the day including lunch.

Read more about the EFT Community Gathering, and visit the event website for further information and to register.

And keep your eyes peeled for further news in EmotionalBuzz about the Spring Gathering.