Matrix on a mission to Bosnia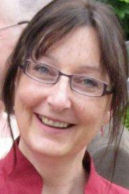 July 22 2010: Matrix Reimprinting is finding applications in war-torn Bosnia, thanks to the efforts of practitioner Caroline Rolling.

Together with colleague Fiona Smith, Caroline (who has contributed this piece to EmotionalBuzz), is heading to Bosnia at the end of July to undertake two weeks of volunteer work with the charity, Healing Hands Network.

"During our stay we will be using Matrix Reimprinting to help people, referred by agencies in Bosnia as being in most need, to move on from the trauma they experienced during the civil war there," she says.
"We won't know who we'll be working with until we get there. They may be survivors of concentration camps, land mines or rape. Others have used EFT in Bosnia before, but this will be the first introduction of Matrix Reimprinting."

In order to qualify to go to Bosnia with the charity, Caroline and Fiona first had to raise £750 to fund their mission. "We both exceeded that target thanks to the fantastic response we had from our 'Matrix Family'," Caroline adds.

The Healing Hands Network uses complementary therapies to help traumatised victims of war and disaster to rebuild their lives, and welcomes enquiries from qualified practitioners interested in volunteering their skills and time to support its work.