Cancer expert joins speakers at Matrix Convention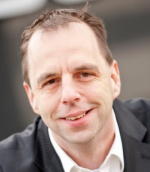 August 30 2012: Rob van Overbruggen PhD has become the latest confirmed speaker at the first international Matrix Reimprinting Convention next February.

Rob uses his expert knowledge of neurolinguistics and hypnotherapy to help clients use their minds to influence the cancer process.

The event, being held in Brighton at the Thistle Brighton Hotel, brings together some of the world's most highly regarded authors and presenters from a range of energy modalities to discuss their work in an open arena.

With her seminal work of the New Age 'The Field', Lynne McTaggart has inspired thousands of people from various walks of life, including religious leaders, physicists, healers and, most important of all, those who have been seeking scientific evidence for their innate sense that they are not separate, and that they do not live in isolation from others and the earth.

Together with her husband Bryan Hubbard, Lynn publish 'What Doctors Don't Tell You', one of the world's leading resources on alternative health.

Author of 'How Your Mind Can Heal Your Body', Dr David Hamilton firmly believes in the power of affirmations to affect both our brain and our body.

The event kicks off on Friday February 1, from 6.30-9.30pm, with a free introduction to EFT and Matrix Reimprinting by Karl Dawson, EFT master and creator of Matrix Reimprinting. This will be tailored for all those new to these powerful therapies.

For further information about the speakers or to register, visit the Matrix Reimprinting Convention web page.