Energist training on offer at AMT Conference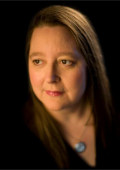 July 30, 2012: Dr Silvia Hartmann will be presenting the AMT's inaugural Professional Energist training at this November's AMT EFT & Energy Conference.

Registrants can become the world's first AMT Energists by taking Dr Hartmann's brand new training. And they can still benefit from a 15 per cent discount – but only until the end of tomorrow (Tuesday July 31 2012).

"We are all familiar with the idea of being an energy therapist, to help people with their negative emotions and emotional stress," Dr Hartmann says. "Likewise, we are familiar with energy healing which may also have an impact on the physical body. But being an energist is not just being a healer.

"An energist is an expert in energy. This certainly includes being able to notice and treat energy disturbances inside one person's energy body, but it goes much further than that."

The Energist training with Dr Hartmann costs just £169.15 (representing a 15 per cent discount from the regular cost of £199.00).

There is a full programme of pre and post conference trainings at the event, including Matrix Reimprinting Practitioner Training with EFT master Karl Dawson. This two-day course, on Monday and Tuesday 12-13 November, costs £325.

The 2012 EFT & Energy Conference is being held at the Europa Hotel, London Gatwick on November 10 and 11. See the full schedule and line up of internationally renowned trainers at the top of their game who will be presenting on the latest innovations, techniques and ideas.
Dr Silvia Hartmann will also deliver her presentation on Modern Energy Work For Child Sex Abuse Survivors, Dr Thornton Streeter presents his Biofield Imaging and Assessment Certification (Monday and Tuesday November 12-13) and Anne Sweet presents AMT Energy Healing (Monday November 12).

The conference investment is just £199 (early bird rate until end of July 31). As well as two days of top presenters, this includes the Saturday Night Buffet & Energy Disco and CPD credits are available for most organisations.

For further information and to register, visit the AMT conference website.