Say goodbye to back pain: free online event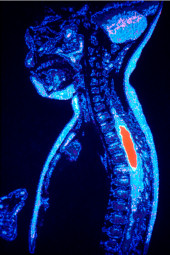 April 30 2013: Does your back hurt? If so, you aren't alone. 80% of us will suffer from back pain at some point in our lives. Around one third of the adult population of the US and UK will experience back pain in any given year.

Back pain is real and can affect every part of your life. Sufferers are driven to try everything, but still wonder whether they'll ever experience life without pain again.

However, the message from Back Hope summit, an intensive healing event, is that it's possible to be pain free. This 10-day event, from April 29 until May 8 2013, costs absolutely nothing but features more than 20 top healers from a range of healing modalities who have dedicated their lives to tackling chronic pain and are getting real results.

With specialities range from integrative medicine, various physical therapies, nutrition, biochemistry, psychology, mind-body, and energy techniques, they have worked with people suffering from years of the most debilitating chronic back pain, to professional athletes performing at the highest levels of competition. Many have worked through their own serious back problems, giving them a level of insight and empathy that only such experience can bring.

The knowledge they provide will broaden your understanding while giving you simple concrete steps you can take to address your own situation or assist family members and loved ones. It's like having 20 consultations in your living room. Each expert is sharing freely from their own knowledge and experience. No one is pitching anything, and nothing is for sale on any of these interviews. They are people with a passion for helping people.

Learn how to locate and release pain-causing trigger points with Amber Davies and Sharon Sauer. Fitness Expert Ryan Krane takes you through the simple four step process that he uses to help clients get out of pain quickly. Fiona Truman will share her 'back story' and the lessons learned in her 20-year journey to recovery.

The complete list of speakers includes Adam Heller, Dr Nan LU, Richard Brennan, Amy Garratt, Karl Dawson, Tristan Truscott, Tania Prince, Dr David Berceli, Dr Norm Shealy, Ryan Krane, Julie Byrd, Richard Gordon, Alison Heath, Dr Eric Robins, Dr Edward Douglas, Dr Teresa Lynch, Dr Ingrid Bacci, Dr Roger Murphree, Diana Kottle, Jonathan Damonte, Dr Troy Van Biezen, Dr Ching Chen, Dr Kelly Starrett, Amber Davies, Sharon Sauer, Jonathan Shaw, Dr Joe Esposito and Maryam Webster.

Each day features two interviews available on demand for a full 24 hours. You'll not only learn about a wide range of healing modalities, but how and why they work. Not in dry lectures, but engaging conversations you might hear around the kitchen table.

Best of all are the daily healing processes you can put to use right away, just by following along. Simple, easy to learn practices that can make a huge difference.

To take part in this free online summit, register now at the Back Hope Summit website.