Matrix Innovations 2011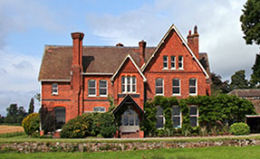 November 29 2010: Caroline Rolling and Deborah Shakespeare are inviting delegates with an interest in Matrix Reimprinting to join them for the first ever Matrix Innovations meeting on the 8-10 April 2011, at Poulstone Court, Hereford.

"Matrix Reimprinting is fast becoming a world-wide phenomenon," says Deborah. "This weekend offers the opportunity to discover at first-hand some of the new directions and enhancements to Matrix Reimprinting that have been developed by experienced practitioners through their extensive client work and training.
"Both well-known and up-and-coming speakers will be giving us an insight into their innovations throughout the weekend. Caroline and Fiona Smith will be sharing some experiences from their trip in 2010 to Bosnia for Healing Hands, where they used Matrix with resounding success."

Also attending the event will be EFT master and creator of Matrix Reimprinting Karl Dawson, together with Sharon King and Susie Shelmardine, amongst others.

The weekend's agenda includes talks, workshops and focus groups. In addition, there will be opportunities to swap sessions with other practitioners.

The venue for Innovations 2011 is the beautiful Poulstone Court in Hereford. The warm and peaceful surroundings offer the ideal place to share, support, nurture and learn from each other. Poulstone Court is also a place where you will feel comfortable walking in the glorious grounds, socialising with friends, meditating and relaxing in tranquillity.

All meals are catered, and bed and board are included in the weekend which costs £285. Note that only two double rooms are available. All other rooms sleep four, and sharing is required. Rooms will be allocated on a single-sex basis. Early booking is advised to secure a double room, and a £50 deposit is required upon booking, refundable until four weeks before April 8, 2011. Thereafter the deposit is non-refundable.

To book or for further information contact Caroline Rolling on 07868 240605 or at

. DATE: Friday 8th April (evening) to Sunday 10th April (afternoon) VENUE: Poulstone Court, Kings Caple, Hereford, HR1 4UA, www.poulstone.com