AMT Conference line up announced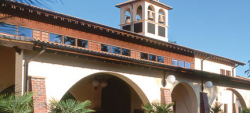 June 30, 2012: The organisers of this year's AMT conference have announced the full line up of speakers.

The 2012 EFT & Energy Conference, being held at the Europa Hotel, London Gatwick on November 10 and 11, promises to be even bigger and better than last year's sell out event. The AMT invites all energy psychology professionals to hear about the latest innovations, techniques and ideas at the cutting edge of the field from internationally renowned trainers at the top of their game.

The speaker line up and their focus of interest includes:
Dr Silvia Hartmann – The Power of the Positive
Madison King – Building Firm Foundations with Eden Energy
Thornton Streeter – Biofield Diagnosis
Jimmy Petruzzi – NLP for Energists
Karl Dawson – Beliefs in the Matrix
Marilyn Devonish – Huna Energy
Will Taylor – Sacred Sounds
Dez Sellars – Energy EFT
Ute Holcombe – EmoWalk
Cathy Dixon – Nourishing Body Heart & Soul: Regenerate Your Inner World
Oli Peltier – Advanced Energy Work with Project Sanctuary & The Genius Symbols
Sam Cox Thorpe – META Health: The Energy of Stress
Konstadina Sadoriniou – How to move to the next phase of your professional evolution
Sara Bern – EFT for techies and other skeptics
Dr Liz Boath – Tapping into the parts other therapies cannot reach: a systematic review of the evidence for EFT
Laura Moberg – Tao Tap-n-Trance
Penny Croal – Let's Get Naked with Matrix Reimprinting
Kim Bradley & Mathilde Barbier – Practical Ideas for Getting EFT/EmoTrance into Schools – Roundtable Discussion,
Dr Silvia Hartmann will also deliver her presentation on Modern Energy Work For Child Sex Abuse Survivors.

In addition, the organisers are finalising a programme of pre and post conference workshops. Currently confirmed are EFT master Karl Dawson, who will be delivering his Matrix Reimprinting workshop, as well as Dr Thornton Streeter with Biofield Imaging and Assessment Certification, both on November 12-13. Additional charges apply.

The conference investment is just £129, a massive saving on the regular event price of £249. But hurry, the special early bird rate ends at 12 midnight on Saturday June 30 and increases to £199. As well as two days of top presenters, this includes the Saturday Night Buffet & Energy Disco and CPD credits are available for most organisations.

For further information and to register, visit the AMT conference website.