Last call for the AMT express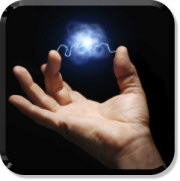 October 28 2011: If you haven't yet booked your place on this year's AMT 2011 EFT & Energy Psychology conference in Gatwick, you'll be very lucky to snap up one of the last two tickets available.

The organisers say that the pre- and post-conference trainings still have places available, including AMT Trainer with Silvia Hartmann, Matrix Reimprinting practitioner with Karl Dawson and Ask & Receive with Sandi Radomski.

This weekend is also the last chance for would-be delegates to benefit from the 10% Early Bird discount on the conference itself and the 15% discount on the pre- and post-conference trainings. The full price comes into effect on the morning of Tuesday November 1.
So if you've been prevaricating about whether to attend or not, it's time to get on board!