Conference – The Balance Procedure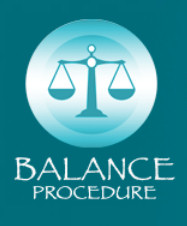 February 28 2013: The Balance Procedure is going from strength to strength with a total of 30 trainers presenting talks and workshops all over the UK. This spring will see the first TBP Conference, which will be held at Holiday Inn, Coventry.

The event is scheduled for April 21 and the organisers are keeping costs low with an attendance fee of only £35, which includes lunch.

Four speakers, all passionate TBP trainers for whom TBP is a way of life, will explain how their lives have changed completely since learning this technique and now they find themselves presenting to different various groups of people ranging from schoolchildren Sky TV audiences. They include Michelle Childerley, Beth Foley, Caroline Griffith and Adrienne Green.

In addition, there will be an open mic session in which those who use TBP can share their experiences using it. Already on board are Cathy Knowles, Fiona Harley and Narinder Moore. Contact the event organisers if you wish to take part.

Further details of the speakers can be found at the conference website.