Last call for AMT conference discount rate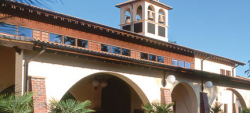 September 27, 2012: Would-be attendees at the 2012 AMT EFT & Energy Conference this November are being reminded to get their skates on. The early bird rate expires and on October 1 the full price will be levied.

The discounts also end for all of the pre- and post-conference trainings as well as the main event.

Telephone bookings must be made by 5pm on Friday September 28 (call +44 (0) 1323 700 800), although those who wish to book online have until Sunday September 30.

In addition to the formal conference session, delegates can start their day with free Qigong. AMT member Sam Cox Thorpe, who is presenting on Meta Health – The Energy of Stress, will be available to provide free Qigong early morning energiser sessions, starting from 7am on both Saturday and Sunday at the conference.

And all energy artists attending are being invited to show their creative side and exhibit their works of art at the free Energy Art Exhibition on Saturday, November 10, 5-6:30pm. Although mainly just for fun, there will also be an opportunity to buy and sell the works, so don't forget to bring your cheque book to secure and take home your own memento of the weekend. AMT is asking for 10 per cent commission on each work sold, with all proceeds going to the Books for Schools project.
Contact AMT if you'd like to exhibit.

The organisers are also looking for suggestions for a new venue for events over the coming years, having grown out of the Europa Gatwick Hotel, where this year's event is being staged for the third time. They've put together an online survey so that attendees can have their say in the process.

The 2012 EFT & Energy Conference is being held at the Europa Hotel, London Gatwick on November 10 and 11. See the full schedule and line up of internationally renowned trainers at the top of their game who will be presenting on the latest innovations, techniques and ideas.

For further information and to register, visit the AMT conference website.