Mastering the Matrix: new book and movie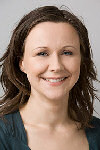 March 27 2011: Fans of the Matrix don't have long to wait now for their next fix. Mastering the Matrix, a new book by Harry Massey and Sasha Allenby, is now available to order from Amazon and will be released in September alongside a companion movie that follows on from Harry's 2009 film, The Living Matrix.

In an exclusive interview with EmotionalBuzz, Sasha, co-author of Matrix Reimprinting Using EFT, explains what the book and film are about.

"I've been working in the transformation and personal development industry for 10 years now and with the book we're presenting a real shift in understanding of how we transform," she says. "Mastering the Matrix is about personal and global transformation and it illustrates how the same principles that you use on yourself can also be used to transform the world. At a period in history when we are facing some of the biggest challenges of our time, I think the book will help people to have the courage to change from within. Mastering the Matrix provides the tools for change, for putting this wisdom into practice in your own life."
Sasha explains how the film presents a new science behind transformation and reveals leading-edge information on how we create transformation in our lives.

"It includes insights from some of the world's most creative thinkers and top achievers, such as Sir Richard Branson, James Caan from television's Dragon's Den, Gregg Braden, Larry Dossey, and Peter Buffet, who outline practical strategies that can transform our lives and help us make positive contributions to the world," she says.

"Harry asked them 'How do you improve your life and also make a positive contribution to others?'. He distills their answers down to three core strategies for success: seek to understand your world, attract with a harmonious purpose, and, as Gandhi famously said, be the change you want to see in the world."

"Harry has presented some cutting-edge science and a brand new philosophy of life in this book and my role has been to ensure that this philosophy is both accessible and practical to the reader," Sasha adds. "None if it is intended to replace EFT, Matrix Reimprinting or any of the existing techniques on the market. Instead it enhances their use, and as someone who has trained practitioners for a number of years, I can safely say that this knowledge will seriously accelerate the skills of practitioners from all walks of life."

Together Sasha and Harry have spent the last month in Spain finishing the book and working with the film production team. The movie will have its world premiere at the the Royal Geographical Society in London on September 15, and tickets are available to book now.

A limited number of special access-all-areas tickets will allow guests to mingle at both the pre- and post-show parties and entitle them to some of the best seats in the house.

Priced at just £11.69 with free UK delivery, the book Mastering the Matrix is published by top body mind spirit publisher Hay House, and will be released worldwide in September 2011 alongside the film premiere.

Stop press: The book and film were titled Mastering the Matrix, but there has been a last minute title change and a new title will be released shortly. Look out for further updates in EmotionalBuzz.