Canada can do Gatherings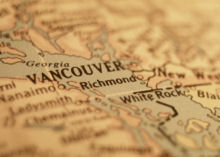 November 26 2010: A total of 50 people participated in the very first Gathering to be held in Canada.

The event, held in Vancouver, attracted an audience from British Columbia, Alberta, Ontario, Oregon and Washingto – an area almost the size of Europe.

"It was a huge success, with great energy and very positive feedback," says organiser Annabel Fisher.


"The emphasis was on audience participation, and we had a lively Q&A session. And lots of tapping!"

The Gathering combined lecture-based presentations with demonstrations of tapping with volunteers, and delegates made good use of the time in between speakers for networking.

"This was very popular," Annabel adds. "New friendships were formed, and many people established tapping buddies."

There was even a prize draw, with EFT practitioner Tami Price of Washington state putting up a prize of a weekend retreat at a lakeside cabin together with jacuzzi and a boat trip.

"Next year we will run the event over three days," says Annabel. "There will be a one-day workshop led by Dawson Church, followed by the two-day Gathering, which will include a presentation by Dawson about the changes in the EFT world and what we can expect. We're deeply honoured and hugely excited to have him visit us in Canada!"

For further information visit the Canada EFT Gathering website.