Last chance for AMT discount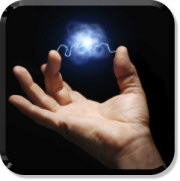 September 26, 2011: There's still time to take advantage of the discount price offer at the 2011 EFT & Energy Psychology Conference.

A saving of 20 per cent off the regular price is available until the end of September, meaning delegates can still register now for just £197.60 instead of £247.

What's more, the organisers are offering each attendee a free t-shirt commemorating the event. To qualify, all you have to do is book onto the conference and then visit the conference Facebook page to say you'd like a free t-shirt before October 1.
The organisers have arranged an awesome line-up of internationally respected presenters from the world of EFT, EmoTrance and Energy Psychology.

The EFT Master Practitioner training with Silvia Hartmann in November is now booked up. However, those who have missed this chance can look out for AMT trainers announcing their first EFT Master Practitioner dates in the near future. In addition, Silvia is still accepting people on her distance learning course.

The AMT conference takes place on November 12-13 at the Europa Hotel, London Gatwick. It includes a full programme of pre and post event workshops, and is open to everyone. CPD credits are available for most organisations.

For further information and to register, visit the AMT conference website.