Gary Williams to present at EFT Gathering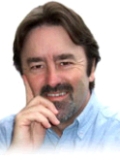 December 31 2012: Gary Williams of the EFT Hub will be presenting at the EFT Gathering in York next January.

Gary will be sharing his learning and experiences from interviewing experts in EFT. Attendees at the first major EFT event of the new year will have an opportunity to meet him at the breaks as well as over lunch and let him know their choice of interviewee on the EFT Hub.

EFT Gathering 2013 is aimed at everyone who loves EFT. Now in its fifth year, the Gathering provides a space for sharing, learning, networking and making new friends.

This year also offers a new format, with a line up of both experienced international presenters plus new names with something to share. A packed programme contains live EFT demonstrations, interactive discussions and new ideas to enrich tapping.

EFT master Gwyneth Moss and top international trainers Linda Wood, Helen Walker and Maxine Henk will be presenting their work. Enthusiastic tappers Dr Susie Foster and Dr Johannes Bircher will also share their visions of health including EFT. And near-fatal accident survivor Abigail Tearse explains what brought her through the nightmare of pain.

The Gathering, at the Royal Hotel, York, from January 25-28, is a quality event at an affordable price. The weekend costs just £125 which includes lunch, while the full day workshops are £65.

For further information about the speakers and to register, visit the EFT Gathering web page.