Demo days for Matrix Reimprinting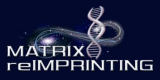 September 25 2012: EFT master and creator of Matrix Reimprinting Karl Dawson has announced a series of demonstration days for his powerful and exciting new technique.

This event, from October 19-21 at Kings Court Hotel, Alcester, is open to everyone, from newcomers to EFT and Matrix Reimprinting who have yet to attend a training course, to highly experienced practitioners.

"The entire focus during each of the three days will be on demonstrations of Matrix Reimprinting," says Karl.

"I will be doing the majority of the sessions but we will also have some highly experienced guest therapists demonstrating their own unique styles and skills."

In order to make the event as flexible as possible, registrants can sign up for one, two or all three days. The demonstration investment is just £75 per day, £150 for two days or £195 for those who wish to attend all three days.

"While we won't be teaching EFT or Matrix Reimprinting, there will be a section at the end of each session for attendees to ask the demonstrators any questions about the techniques," Karl adds.

"All participants will be able to 'borrow benefits' from the sessions and of course we will need lots of volunteers over the weekend to work on any issue they choose, be it trauma, phobias, allergies, limiting beliefs, physical, mental, emotion, sexual, physical and mental abuse, pain, disease, blocks to success, law of attraction or any other relevant issue."

There is capacity for a maximum of 30 people each day, so attendees are advised to book the day or days they want as soon as possible. Simply visit Karl's website to register and for further information on booking, volunteering and accommodation.