Any questions?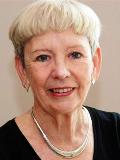 September 25 2011: Attendees at Masterclass 2011, one of this year's key EFT events, are being invited to submit their questions to the group mentoring panel in advance of the event.

The group mentoring discussion session is an opportunity to gain insight and guidance from the seven EFT Masters participating. Judy Byrne will moderate the session and welcomes any relevant questions: simply email Judy at



In addition, free download audio previews of the Masters' presentations are now availble to all, open access, on the event site.
Masterclass 2011 is being held at Royal York Hotel over the weekend of 22-23 October 2011.

"This promises to be a lively and interactive session with input from both the EFT master presenters and the audience," says Gwyneth Moss, who will be demonstrating a simple three-stage process for EFT distant healing in her Sunday morning presentation.

Other key presenters at Masterclass 2011 include Emma Roberts, Jaqui Crooks, Tania Prince, Sue Beer, Ann Ross and Judy Byrne.

Following feedback from delegates at last year's event who found it difficult to choose between the breakout sessions on offer, all the sessions for Masterclass 2011 will be on the main stage, and there will be an opportunity to meet the presenters at the free Saturday Night mingle with music.

To find out more and book your place, visit the event website. And look out for further updates in EmotionalBuzz.