Free downloads from the Matrix Reimprinting webinar series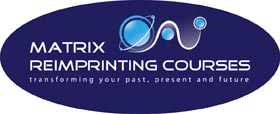 June 23 2010: A new webinar series on Matrix Reimprinting, aimed at everyone from Matrix Reimprinting beginners to experienced practitioners, was launched in May but has already attracted more than 200 people worldwide.

Hosted by Sasha Allenby, co-author of the forthcoming Hay House book, Matrix Reimprinting Using EFT, the programme has so far generated interest from practitioners in Mexico, the US, Australia, New Zealand, Spain, Sweden, Canada, Japan and Singapore.

Each week during the series Sasha is joined by several pioneers in the field of Matrix Reimprinting, including Ted Wilmont, who will lead a session on practitioner refinements, Susie Shelmerdine, who will talk about Meta-Medicine, Sharon King, who will share information on Matrix Birth Reimprinting and Brett Moran, who will talk about addictions.
Sasha and her co-presenters bring Matrix Reimprinting to life for the audience, and cover a whole range of topics. The webinar includes live demonstrations, a slideshow presentation that comes directly to your computer, and also opportunities to ask questions live.

For those unable to attend either of the two webinars each Tuesday (8am and 7pm BST), the recordings can be downloaded for up to 10 days after each webinar. The recordings are available in video and audio format and are accompanied by a PDF handout of the slideshow.

Complementing the webinar series is a web based forum with a member's only area, where the recordings can be easily accessed. Forum visitors can also connect with other members and Matrix Reimprinting practitioners, to arrange swaps and gain experience.

"It has been a great success and so far the feedback from the programme has been excellent," says Sasha.
"Great webinar – many congratulations. You are so clear and accurate it's a pleasure to be part of this."
Safaya
"Just wanted to say that I really enjoyed last Tuesday's webinar. It was like being on a refresher course and it helped to clarify a couple of points too. The session you did was brilliant and I got a real thrill when the two ladies from across the seas called in. It just felt like you were all in my conservatory that evening. Just amazing. I am really looking forward to the next twelve weeks."
Charlie
"I loved the class and I'm looking forward to more."
Caroline
"Currently the site contains more than three hours of free material for visitors to preview the webinar and to introduce them to Matrix Reimprinting," Sasha says.

"Also, those who subscribe to the webinar programme before July will have until July 1 to download all the previous recordings of the webinar programme – that's more than 12 hours of recordings!"

EFT Master and creator of Matrix Reimprinting Karl Dawson has been so impressed by the calibre of the webinar programme that he has made a 12-week attendance of the webinars mandatory for those who wish to qualify as a Matrix Reimprinting practitioner.

Find out more about the webinar programme and register now.