EFT embarks on the quest for acceptance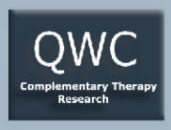 September 20 2009: A not for profit community interest company has been set up to support formal, standardised and properly documented research into the efficacy and benefits of EFT. The Quantum Wellbeing Company CIC has been established to create the first UK EFT Research Platform and to offer evidence-based complementary therapies in workshop environments. It's hoped that this work will open the door to wider acceptance into mainstream healthcare.

A number of practitioners have been pushing to get EFT recognised within the NHS, including those working in health trusts and GP surgeries. "They've made tremendous inroads, but if a therapy can be proved effective it stands a much better chance of becoming available on the NHS," says Quantum Wellbeing Centre director Mary Hunt.

"We've been working hard to do this but until now lacked a dedicated and coordinated national EFT Research platform to collate vital evidence, manage documentation and protocols and organise group studies."

The new initiative is being carried out under the supervision of Dawson Church, who is leading the highly successful Iraq Vets Stress Project in the US with Gary Craig.

Explains Mary: "We're working to bring together all UK evidence-based trials using EFT for the areas of PTSD, depression, addiction, anxiety and physical pain. We want to learn and grow so we can help others to organise studies and collate vital, quality evidence data for scientific publishing."
Dawson, who has written and edited numerous books on health, psychology and spirituality, founded the Soul Medicine Institute (SMI) in California. It boasts the world's first database of Energy Psychology clinical case histories and is dedicated to education and research. "I'm delighted to be involved with the UK researchers and I cannot overemphasise how important this initiative is," he says.

What's crucial now, says Mary, is to ensure EFT continues to gain credibility and integrity within the medical establishment. "Doctors speak the language of science and demand evidence and results, and rightly so. For individual practitioners and AAMET to be respected for their expertise we all need to step up to a new level of professionalism, to keep expanding our knowledge through quality training and networking and to ensure the people we're treating are protected and fully informed."

AAMET is committed to ensuring that EFT is taken seriously, says recently appointed AAMET vice-chair Helena Fone. "Because of that it's imperative to provide evidence that will be acceptable by the National Institute for Clinical Excellence (NICE). The fact that NICE has approved the use of acupuncture for lower back pain indicates positive signs towards acceptance of meridian based therapy. We want AAMET to be recognised as a professional, responsible body. One way towards this is by supporting and being aligned to the research team at Quantum Wellbeing and the burgeoning UK EFT Research Platform."

AAMET events co-ordinator Gwyneth Moss is donating profits from the 2010 EFT Gathering in January to EFT Research. "Gwyneth and Dawson's support has been invaluable and we are indebted to them both," adds Mary.

For more information or to make a donation visit the EFT Research website.