Free Spiritual Awakening programme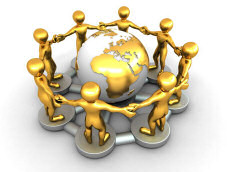 May 22, 2013: Sasha Allenby, co-author of Matrix Reimprinting: Using EFT and creator of The Awakening Movement, has launched her 52-week Awakening Programme.

The programme, free to everyone signing up, is a transformation process that is designed specifically for busy people.

"The Awakening Programme aims to show you how to transform your mind into a well-tuned personal transformation engine," explains Sasha.
"It isn't a life coaching programme – rather it's a programme to help transform the way you think by perfecting your awareness, developing your higher consciousness, and conditioning you to recognise and change your pre-conditioned emotional reactions. It's about tuning and aligning spiritual energy."

Each week there will be a new video demonstrating and explaining professional-level transformational techniques. Each is short and to the point (5 minutes or less each), with fresh and concise content.

To sign up visit the Awakening Movement website.