Wired for sound: EFT Community Gathering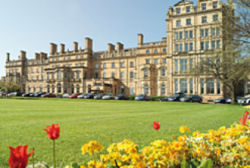 February 21 2012: Audio files of this year's EFT Community Gathering, held in York in January, are now available to download for free.

The presenters and their topics are as follows:
Gwyneth Moss – Introducing the gathering
Maureen Fearon – I am the love guru
Emma Bailey – From horses to humans
Marcia Fletcher – Scientific research
Megan Smith – Could it be the medicine
Jo Peace – Chi gong demonstration
Jenny Gilmore – Understanding chronic fatigue
Jessica Mor – More courage, more present
George Brooks – Self help for self harm
Annie Kaszina – He loves me he hurts me
Aryanne Oade – Recovery from workplace bullying
Brian Snellgrove – Through your clients' eyes
Joe Potter – No hands tapping
Audio files for the group discussions are also available.

Further information about the speakers, audio interviews with some, and also their hand out notes can be found on the EFT Gathering web page.