EFT Gathering in Canada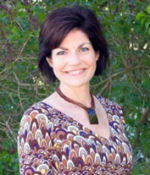 September 19 2010: The first ever EFT Gathering is being staged in Canada next month.

Organised by EFT practitioner Annabel Fisher the one-day event, followed by a one-day workshop, is being held in Vancouver, British Columbia on October 2.

"It's our first so it's just a single day," says Annabel, who will be delivering her presentation The Downside to Wellness: Tap Away Hidden Fears and Saboteurs.

Also presenting on the day are:
Alina Frank and Craig Weiner: Relationship to Elationship in Action
Paul Zelizer: Transforming Your Money Matrix: EFT for Abundance
Adele Peterson on the core issues underlying weight issues
Teresa Everitt on stress as an inside job.
The Gatnering will be followed on October 3 by a full day workshop, Mastering Your EFT Business: Taking Your EFT Practice to the Next Level, which Annabel will co-facilitate with Alina Frank.

"Last year I presented at Rue Hass' Tappers Gathering in Colorado," Annabel adds. "The sense of community and support was wonderful. We learned so many new skills, and were able to share our successes, and network.

"That is where I met Alina, Craig and Paul, who were also presenting. I realised an EFT Gathering was something that was needed in Canada, and I wanted to create a similar experience here.

"I also want to create an arena for practitioners to put themselves out there, in a safe, supportive environment and experience what it's like to present to an audience. At the moment, there is no other opportunity for EFTers to do that here."

Annabel has ambitious plans for a further Gathering event next year. "I'd like it to be a two-day event with more speakers, and even more opportunities to network."

For further information and to register visit the Canada EFT Gathering website.