Online audio tribute to Gary Craig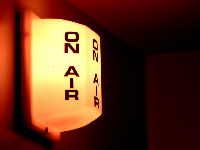 January 18 2010: EFT practitioner Gary Williams has set up an online audio tribute to Gary Craig, the founder and creator of EFT.

Contributors to the tribute include some of the best known names in EFT, such as Dr Carol Look, Judy Byrne, Tapas Fleming, Rue Hass, Gwyneth Moss, Steve Wells, Sasha Allenby, Emma Roberts, Tania Prince and Marie Holliday.

"The tribute is a spontaneous response to Gary Craig announcing his retirement," says Gary.

"I hope that visitors to the site find something interesting to take away from it."

Gary originally intended to run the tribute until Sunday January 17, just before his live blog radio show, but inspired by demand from visitors he extended it by a further day.
"Thanks to everyone involved in the tribute, including all of the contributors, and of course all who signed up and have been listening to the audio."

The tribute page also contains links to free audio files that were generously donated by top EFT tapping professionals from all around the world.

For those visitors unable to listen to the tribute immediately, Gary has made the entire tribute available to download in return for a small donation to cover the costs of creating it.

"We had many requests from people who for various reasons couldn't listen to the tribute right away," he says. "This way they can access it when it suits. They just give whatever you feel the tribute is worth to them."

Visit Gary's special tribute to Gary Craig now.