Tappy days are here again!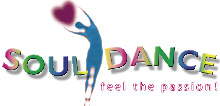 December 15 2009: Next month sees a rerun of the highly popular AAMET Gathering, a unique meeting of minds and a platform for energy innovations.

Now in its second year, it's the only UK event of its kind hosted by tappers for tappers. This invaluable community event on Saturday & Sunday January 30-31 is the chance for experienced and new EFT practitioners alike to share best practice across an exciting range of applications.

Gwyneth Moss, who ran the first Gathering in January 2009 says: "Something wonderful happens when tappers get together. We create an uplifting, inspiring atmosphere of sharing and learning. This Gathering promises to be as memorable as the last."

Ranjana Appoo who attended the 2009 Gathering adds: "The Gathering got practitioners talking and sharing, making connections and experiencing each other's viewpoints. So many blocks were cleared and all of us grew and found new ideas. It was invaluable!"

The 2010 Gathering boasts an exciting and varied programme:
John Bullough – co-editor of 'EFT & Beyond'
Sarah Marshall – expert in helping ME/CFS sufferers
Heather Smiles – riding instructor and tapper for horses
Masha Bennett – helping demystify psycho-babble
Joan Draper – NHS stop smoking counsellor
Roy Martin – business and marketing expert
Ranjana Choudhuri – on passion and purpose
Bennie Naude – on the toxicity of Shame
Shoshanna Garfield – on healing severe trauma
Michelle Hardwick – international EFT presenter
Anne Unsworth – author of 'EFT for Children'
The weekend event is £99 including lunch and there are a number of half (£25) and full day (£60) specialist workshops on Friday January 29 and Monday February 1. All profits will be split between AAMET and the UK EFT Research Platform. Mary Hunt, director of Quantum Wellbeing Centre, a not for profit community interest company set up to run the platform, will join a panel session on Sunday afternoon. She will answer questions and encourage EFT practitioners involved with group work to consider data collection to progress a national EFT research database.

AAMET chairperson Helena Fone will explain the association's vision and how funds are supporting the quest for EFT to be formally accepted within mainstream healthcare.

The 2010 AAMET Gathering is at the Craiglands Hotel in Ilkley, West Yorkshire, and is easily reached by road, rail or air.

Gwyneth Moss adds: "This is set to be an annual event and Roy Martin is looking at running the 2011 Gathering in the Midlands."

Visit the event website for more information on the exciting presentations on offer, or register now to reserve your place.