Energy swap shop a brainy idea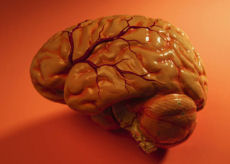 February 21 2012: An energy gathering of 'eclectic gathering of like-minded people' in January proved to be a hit for those who attended.

The Energy Swap Shop, hosted by Carey Mann at her home in east London, aimed to bring together people not only to help others, but at the same time help themselves, through the use of EFT, TAT and Matrix Reimprinting.

"I love organising parties and events," says Carey. "The Energy Swap Shop is a perfect opportunity to create a space in which people can come together to share and swap their knowledge and skills. It's an energetic sharing of cool stuff, and during swaps we discussed many topics around energy psychology."

The centrepiece of the day was a presentation by confidence coach Ian Banyard, who runs the Confidence Clinic and provides business coaching. Ian spoke on understanding and developing your brain, and learning how to help others develop their brain, too.
A further highlight of the event was a delicious brunch prepared by Carey herself, which included a rainbow superfood salad and red Thai curry, served with steamed rice, both dairy and wheat free. A colleague shared her courgette cup-cake recipe (also dairy and wheat free), and brought a batch along with her.

"Thanks to Ian for teaching me more about my brain: I discovered that I'm more 'whole–brained' than I thought.

"Thanks also to all the amazing people who attended. They all had such an amazing energy and so much knowledge and wisdom to share."

Carey is now planning her next event for Saturday, March 24. For further updates and to register, join Carey's Energy Swap Shop group on Facebook.