Matrix goes to South Africa in 2011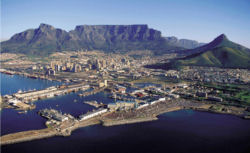 January 15 2011: EFT master Karl Dawson will be teaching EFT and Matrix Reimprinting in Johannesburg and Cape Town, South Africa, in February 2011.

One of only 29 EFT masters worldwide, Karl has been at the leading edge of the personal development industry since 2003. He has trained over 1,500 practitioners worldwide in EFT including doctors, health professionals, complementary and alternative therapists and lay people.

Karl is also the creator of Matrix Reimprinting, a cutting-edge energy psychology technique which combines EFT with all the latest developments in quantum physics, the new sciences and the law of attraction.

Karl has organised the South Africa workshop series with the help of South Africa based EFT-Matrix Reimprinting practitioner and Attract Love Midlife coach Caryl Westmore.

Caryl, author of "You Can Break-Free Fast – 3 Simple Steps to Get Unstuck and Attract the Life you Love", has worked with and promoted acclaimed mind-body healing experts such as Brandon Bays, Byron Katie and Barefoot Doctor.

She is excited to be the South African promoter for Karl Dawson and Matrix Reimprinting. "Matrix Reimprinting with EFT is effective, exciting and lasting. It has revolutionised my own life in magical ways and boosted my clients' success with health, money and love issues," she says. "Working in the matrix empowers people to release past trauma, change present reality and transform the future."

Caryl was instrumental in introducing EFT to South Africa as early as 2000, and also brought EFT master Ann Ross to the country, which is now the world's fifth largest EFT market.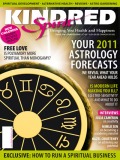 According to Karl, Matrix Reimprinting is already having a big impact in South Africa. "Our publisher, Hay House SA, has sold out of our book, Matrix Reimprinting: Using EFT, and has ordered additional copies," he says.

Matrix Reimprinting is also the subject of a two-page feature in the January/February issue of the UK's leading Mind, Body and Spirit guide, Kindred Spirit.

For further information on Karl's Matrix Reimprinting workshops in Cape Town, Johannesburg and elsewhere this year, or to register, visit his Matrix workshop website.