AMT event keynote speaker named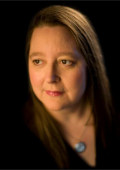 August 14 2011: Dr Silvia Hartmann will give the keynote presentation at the European EFT & Energy Psychology Conference in November.

AMT chairperson and author of Easy EFT as well as many other reference works on EFT, Dr Hartmann will speak on The Third Field: The Future of Energy, and the need to recognise the important role that energy has to play in human health and happiness.
The AMT conference is taking place on November 12-13 at Europa Hotel, London Gatwick. It includes a full programme of pre and post event workshops, and is open to everyone. CPD credits are available for most organisations.

For further information and to register, visit the AMT conference website.