Gathering gains momemtum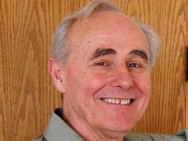 October 6 2009: A full programme of speakers has been unveiled for the Gathering 2010 meeting taking place at The Craiglands Hotel, Ilkley, West Yorkshire, next January.

As well as two full days of presentations on Saturday and Sunday January 30-31, there are additional whole and half day workshops to take part in on Friday January 29 and Monday February 1.

Among the speakers at the event are John Bullough, co-editor of EFT and Beyond, who will be sharing the hows and whys of 'Getting Out of the Way', a success factor for EFT that he identified from his work compiling the book.

Also in the line-up are Sarah Marshall (on recovering from ME), Heather Smiles (using EFT with horses and riders), Masha Bennett (establishing better rapport with medics, psychiatrists, psychologists and allied professionals), Joan Draper (tapping with smokers), Roy Martin (tapping into your business potential) and Rangana Choudhuri (rediscovering ourselves with passion), among others.
But perhaps the highlight of the entire event will be the appearance, by transatlantic tele-link from California, of none other than Gary Craig himself. Gary will take part in a live question and answer session to address delegate questions about EFT, his certification exams, his open hand policy, life, the universe, tapping and everything!

Gwyneth Moss says: "This is a friendly and inspiring get together of the UK tapping community that not only provides a supportive first stage for EFT practitioners and trainers to share their experience and innovations, but also enables funds to be raised for EFT Research and AAMET.

"All the presenters and organisers give their time for free, so the event represents amazing value for money at just £99 for the weekend including lunch. It's sure to sell out so don't miss out and book your place now."

Visit the event website for more information on the other exciting presentations on offer, or register now to reserve your place. The half and full-day workshops on Friday and Saturday attract additional fees of £25 and £60 respectively. See the event website for further details.