Getting back to basics – for lasting results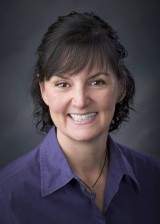 by Melinda Weese Anderson
These days, as an EFT practitioner working with others, it seems like a lifetime ago that I was just new to EFT and was using it to clear my own life-long build-up of blockages. I had a great deal to practice EFT on in those early days and I practiced a lot. And while it now may seem like a lifetime ago, in reality, those 'early days' were actually only about 6 years ago.
In a recent Skype conversation I had with Gary Craig, we discussed how the official EFT, without any advanced modifications, can produce tremendous results. Results that last! (Here's the link to our chat on Gary's site.

Gary and I discussed how I went about systematically collapsing a fairly extensive list of my 'stuff': from sexual abuse trauma from my memories of over a decade of such experiences; to my alcoholism issues; to the ever-present low self-worth state that was just a part of who I was; and, even on to using the basics for lasting weight loss.

I've learned that going through life carrying around painful memories about the past is like having anchors to the pain attached to us with bungee cords. We may be able to muster up the will-power and determination to stretch a bit beyond our pain; but, at some point, some external source will trigger a memory and it's as if the elastic cord that was stretched to the max, snaps us right back to where we started. Just like an elastic can only stretch so far before it snaps back to its original position, our own determination and will power are the same.

But using even basic EFT on past painful memories is like gently and lovingly removing the bungee-corded anchors so we no longer need to pull and stretch to try and go beyond our limits. Free of the anchors to the pain, we become free to explore new possibilities that begin to emerge right before us.

I really enjoyed chatting with Gary because it reminded me how, sometimes, all we need for lasting results is to simply get back to the basics and dig in and tap. And then test and tap what's left.

Melinda Weese Anderson
I hope you find these ideas helpful in your journey. And, as always, feel free to drop me a line at

or visit me at www.LiveInTheMoment.ca to let me know your thoughts.