My cancer diagnosis: how I used EFT to be happy anyway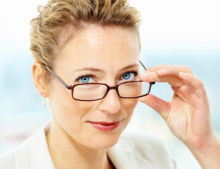 When I was given a breast cancer diagnosis, many people said: "Ah, you'll be fine! Just think positively!"
by Dawn Elizabeth Moore
Therein lies a problem. It simply isn't possible (for most of us anyway) to go from scared and shocked to happy, simply by deciding to think positively. So what worked for me?
Clear out subconscious baggage

I discovered that all of the things I have learned over the years have formed my subconscious. This part of my mind influences me all of the time, 24 hours a day, 7 days a week, but I really was unaware of its real influence. I needed to know how to change things on a deeper level – how to free myself from all of the irrational beliefs and past traumas that were stopping me from feeling happy today.

I discovered Emotional Freedom Techniques (EFT), during my treatment for breast cancer. I was totally amazed by the results. I found, for instance, that my pesky subconscious programming had taught me that I didn't deserve to get well. On a deeper level I thought that too much self-caring was selfish. I also found I was getting secondary gains from being unwell, such as extra care from others.

EFT helped me to challenge these programs and rid myself of them once and for all. It was wonderful to find that despite my cancer, I was able to start to think in a more positive way.



Choose good habits of thought, moment to moment

It was difficult to think positively because this was the second time I'd been diagnosed with cancer. It was easy to fall into self-pity mode. So I made a conscious decision to see the good in everything around me. I decided to support this decision by using EFT to tap out beliefs such as "I'm so unlucky' and 'I'll never be OK'. This meant that I was able to see better things around me, moment to moment.

These new habits of thought get so much easier over time. Did you know that the brain can be changed? Neuroplasticity means that by having habits of thought, your neurons will change to match the new habits. This makes it easier and easier to think more positively if you consciously do it, moment to moment.



Gratitude

Gratitude is one of the most important tools to happiness. I call it a tool because it quite simply transforms things, in profound ways. Each night when my daughter goes to bed, after we have read stories, we do a gratitude list together. We simply say "thank you for ..." and list every person and thing we are grateful for that day. I do this consciously when I'm feeling a little low. For instance, "Thank you for my healing. Thank you for my lovely home". Try doing this daily and see how it changes your outlook.



Make self care a priority

Make self care your top priority. I used to think it was selfish to put self care above other people in my life. Using EFT I was able to clear this false belief. I realised that without real self care, I won't even be here for those people. I want to give the best of myself to my daughter, family and friends. My daughter deserves a happy, healthy, balanced mother.
I'm a work in progress. I still moan and rant on occasion and that is OK too. I deserve to allow myself to feel whatever emotion comes up. Nowadays, I can be kind to myself and gradually bring myself back to a place of healing. I choose the thoughts that feel better to me – and it works.

Dawn Elizabeth Moore is an intuitive healer, EFT practitioner and reiki master based in Leigh, Lancashire. She is now free of cancer and supports others in their healing journey. She offers face to face consultations, Skype and telephone sessions. View her blog Journey to Emotional Freedom or email