Top 10 DIY tips to improve your online presence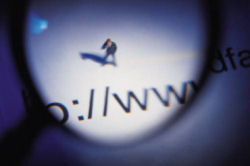 This month we have some DIY online tips from Madelyn Postman from branding agency Madomat. These tips will kick-start your 2011 on-line presence. Many of the on-line resources are free and are waiting for you to start using them.
supplied by Rangana Choudhuri
Create your own website. If you can, include what you do in the domain name, for example, Richard-Bach-EFT.com)
Add content and make it look nice!
Have an aim for each page and a call to action, whether it's contacting you, leaving an email address or making a purchase online. Make it easy for your customers and prospects to get in touch with your phone number and email visible on every page
Register your business in Google Places and be sure to choose the correct business category
Submit your url to Google
Use the Google keyword tool to research keywords. Be sure to use the right country setting and also include place names, such as London or Buckinghamshire
Another keyword research aid is Google's Wonder Wheel. Be sure that Google Instant is turned off (to the right of the search bar) and then click More in the left-hand column to find the Wonder Wheel
Use specific keywords, for example, 'graphic design agency West London' rather than just 'graphic design' which will also find jobs, courses and definitions. Put yourself in your prospects' position and think of what they will type in to find a company like yours
Add your business in the free listings of directories, such as Touch Local and City Local
Add comments to other people's blogs. You can also try to get featured on blogs and contribute guest posts.
I have also found Facebook and Twitter useful in building an online community sharing news, views as well as information on services and events. My favourite part of Facebook and Twitter has been getting to know my friends. There are many more social media sites and I have just got my head around Facebook and Twitter. Will keep you posted on the others. Next month I will write a column on organising events as I have been running many events and have learnt the dos and don'ts.

For more information about Rangana's events and training visit her website.