SELF HELP (Homework) for clients and yourSELF: Keeping it simple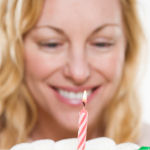 In the first of a series of articles for practitioners, regular EmotionalBuzz contributor Ranjana Appoo discusses how practitioners can do home work that helps both them and their clients.
by Ranjana Appoo
If you are a serious meridian therapy practitioner then you know the importance of the Personal Peace Procedure. You know how important SELF HELP is on the journey of healing whether for your clients or for yourSELF. It helps us keep that one foot in front of the other and advance in the surety of one step at a time.

I love sharing SELF help tips with my clients and keeping them simple is probably the most enjoyable part of the process. I love coming up with new SELF help ideas that I first always always always always (yes you get the message now) try on myself and then in the free monthly support group and then with my clients.

Over the coming months I'll be sharing a series of SELF HELP (Homework) ideas that have been most successful and loved by our clients. When you first share SELF HELP (Homework), keeping it simple is vital.
Give your client no more than one phrase that they love (love playing with)
Make sure that your client has a huge say in coming up with the phrase
Go through the process and merits of using the SELF HELP (Homework) with your clients
Ask them to keep you posted on a weekly or fortnightly basis
When you next see them change the SELF HELP (Homework) even if it is just a little bit. Variety is definitely the spice of life
Making your client responsible and encouraging their independence will help them respond with ability to whatever comes their way
Including love, forgiveness or gratitude in the phrase works really well as SELF HELP
Make sure that you are also using a SELF help process, living your talk makes you 100% congruent and therefore a great role model.
There are many more tips, but these will give you a great head start and will help your client practice SELF HELP (Homework) on a daily basis.

One of the common phrases that I have used very successfully as SELF HELP (Homework) is:

Admittedly ________________ (fill in the blank) ______________ I can't help but love myself

or

Admittedly_________________ wouldn't it be wonderful if I can't help but love myself.

Below are a few examples:

Admittedly I am flawed and not the most beautiful being on this planet, I can't help but love myself.

Admittedly I get stressed and flustered and peeved, I can't help but love myself.

Admittedly i feel guilty for so much in my life, wouldn't it be wonderful if I can't help but love myself.

Admittedly i made a mistake, wouldn't it be wonderful if I can't help but love myself.

The 'admitting' is great. It works like a truth or dare game (it reflects one of the foundational principles of EFT – saying it like it is) and the "I can't help but love myself", seems to always bring a smile to the surface. Try it and let me know.

If you want to discuss this further or want more, do book in for one of our Mentoring and Exploration Days.

Ranjana Appoo
Co-creator of LiberatingTouch-EFT and The Emotional Toothbrush Series