Tackling PTSD with EFT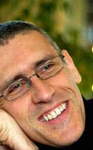 While watching 'The Tapping Solution' late one evening the thought occurred to create an event to help those struggling with PTSD. Word got out, I was approached by Mary Hunt, who offered to help, and before we knew it 10 of us we were circling up in Kingston-upon-Thames in March, ready for action! We had six participants, two of my Level 2 students as helpers and additional safety, Mary and I.
by Bennie Naudé
Day 2 went by in a flash as they worked through event after event. We mostly worked as a group, and some participants were given private 1-2-1 sessions when it was apparent that they needed individual support. It was a profound privilege to witness how the SUD levels from some extremely traumatic events came down lower ... and lower ... and often ended up as a zero.

We all know that EFT does not work for everyone on everything but it often works where nothing else will, so even though one participant described the event as 'unhelpful' I was deeply touched by this comment from someone else who attended: "I achieved in two days what I have been unable to touch or achieve in years elsewhere!" The simple technique ploughs through old stuck places with gentle, precise facilitation.

In the first weekly support call that followed the event two participants reported a deep sense of loss, which makes perfect sense if you consider how long they've had these traumatic memories – losing them (as painful as they were) was a loss nevertheless. In the second support call the two participants seemed grounded and one reported going through his old diaries and revisiting previously traumatic and painful events with a sense of curiosity rather than dread!

We are continuing the interviews over the next few weeks and months and will publish a short documentary soon – watch this space! To find out more about how to use EFT for trauma or if you'd like to be notified once the documentary is complete please contact me on

.