Easing the passing of a friend with surrogate EFT
This is a story about an elderly Italian lady who I shall call Mary.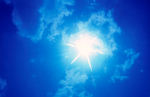 I got to know Mary while we walked our dogs at our local park. She was in her late 80s and her family meant a lot to her. Mary became seriously ill, after a brain haemorrhage, and was being cared for in hospital. One day her daughter rang asking me for help, because her mother was dying - a slow and distressing death.
I agreed to visit Mary in hospital. As soon as I walked through the door, it became apparent to me that Mary was indeed dying, but her breathing was laboured and very distressing to watch. She was semi-conscious. I suddenly had the feeling that the issue holding her back was the fear of separating from her family, who were all around her in the room - three generations in total.

With permission from Mary's daughter, I offered to do some surrogate EFT, and explained what it involved. I came out of the room accompanied by another mutual friend who spoke Italian.
Standing in a corner of the hospital corridor we did EFT together, me in English and my friend in Italian - and we said: "even though I have a fear of separating from my family, I totally and completely love and accept myself". We did two rounds of EFT, and then returned to the room where Mary was with her family.

The transformation was a most humbling experience. Within minutes of the surrogate EFT, Mary's breathing had slowed down and gently and slowly Mary stopped breathing, looking peaceful with her family surrounding her. Mary's daughter rang me two days later to thank me for the EFT, although I was the one who was so grateful for such a special and humbling experience.

This was my first time doing surrogate EFT and is one that I will never forget.

Grace DaSilva-Hill